Pastor Milton Stubblefield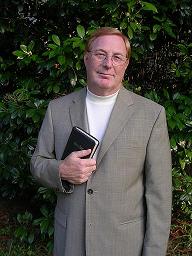 Thank you for visiting our website. For the last twenty years I have been privileged to lead in several and varied ministry streams. My wife, Carolyn and I are passionate about God, family and growth. Through education and experience, we bring a broad array of skills to bear in assisting our congregation to continue growth and expansion.
We are enjoying our second appointment here as the Senior Pastoral team and are
so thankful for that opportunity. We are commited to the harvest and to caring for those who come to Christ.
Carolyn and I have two sons, Thaddeus, 25 and his life companion, Alaina are actively involved in ministry as a Children's Pastors and have been named as an up
and coming leaders in the Church of God. Lucas, 20 graduated from Fountain Inn Christian School and is attending Anderson University majoring in worship leadership.
We invite you to find your place in ministry at the Beaufort Church of God and involve yourself in building the Kingdom of God.